LEARN ABOUT US
Today's Life Schools & Child Care offers early childhood learning and care for infants, toddlers, preschool, and pre-k aged children.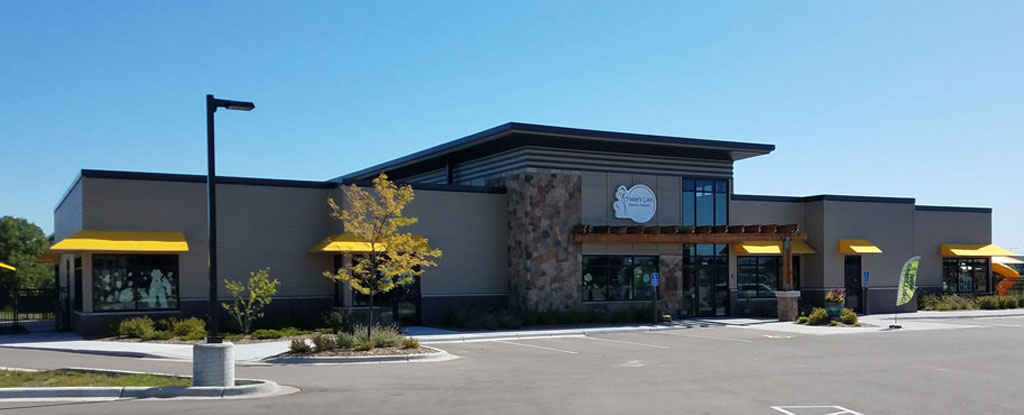 Brooklyn Park Childcare and Early Childhood Learning Center
It is our mission to create and maintain an environment where each child is well cared for, safe, and treasured at each of our locations.
Our program areas for infants, toddlers, preschool, and pre-k ages are structured so that development is supported, learning is nurtured, and children feel secure and comfortable with their caregivers. Our curriculum is based on solid early childhood development principles that give children the opportunities to grow intellectually, physically, socially, and emotionally. We are a child care provider that caters to each individual child and their specific needs throughout each milestone of their development.
We would love to meet you, so please contact us to schedule a visit at our Brooklyn Park, Minnesota location. Choosing a child daycare for your little one is an important decision. We will make sure that all of your questions are answered, and we will show you how we partner with parents to help children thrive during the important first years of life.
Come visit our Brooklyn Park child development center today! Click here or call us to schedule a visit!
A child's experience in their early years is a critical foundation for their learning and relationship building skills. The basic building blocks for socializing and learning occur during these early years. One of the primary reasons why you should enroll your child in a daycare program is that it helps promote education and socialization, which are so important for young children.
Because a child care environment includes children of different ages and backgrounds, it is an excellent place for your children to learn effective communication. While some kids are naturally chatty, others may be a bit reserved and they might not have an opportunity to communicate with other people outside of the intermediate family. Regardless, children will develop new communication patterns and learn basic communication skills.
Not many children will understand the importance of time early on, but being enrolled in child care will help introduce them to schedules and routines. These are crucial for children to learn, as having a strong understanding of routines is important for their intellectual development. This can also benefit parenting at home!
Many studies have shown a correlation between higher cognitive performance and children who were in child care at an early age. Our child care can help prepare children for success once they go onto school, and this transitions them to adulthood much easier. Many daycare centers provide interactions for children to improve their cognitive function.