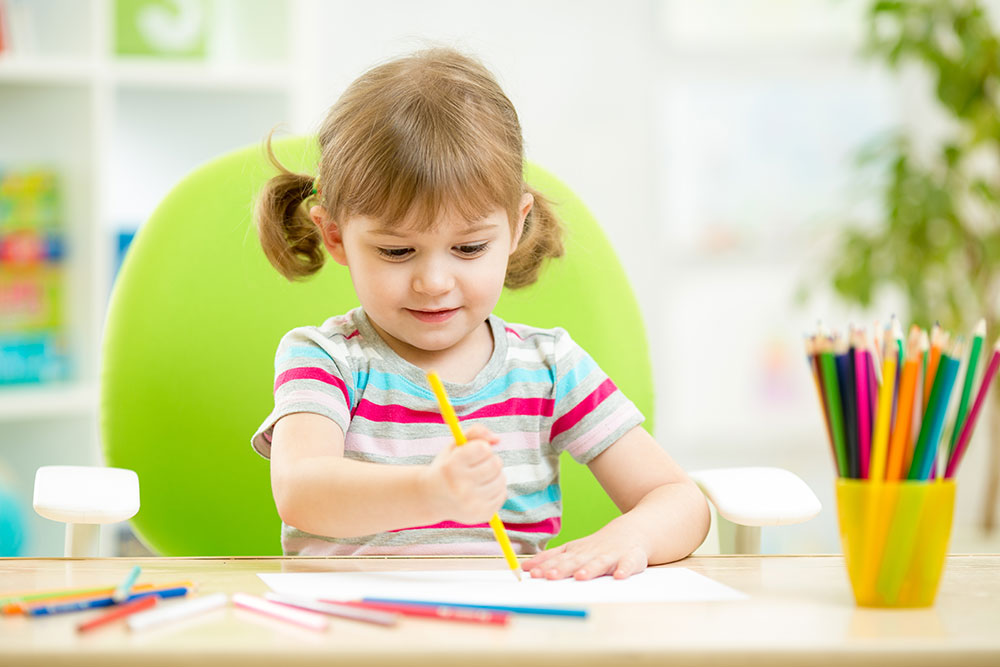 At Today's Life Schools & Child Care, we strive to provide a stimulating environment where each child is well cared for, safe and treasured. We cater to each individual child and their specific needs throughout each milestone in their development.
Classroom
We provide a classroom that allows preschoolers (ages 3- 4) to be themselves, be creative, use their imaginations and learn successfully.
The classroom environment is set up with a variety of interest areas, all with a changing array of hands-on learning materials and toys available. The creativity, confidence, independence, initiative, curiosity and persistence of your child are supported as they experiment with new content areas that are guided by our weekly theme. As your child makes decisions about what he/she does each day, high-level thinking skills are being practiced and perfected.
We really get to know each child and his/her learning style so that we can adapt our teaching style to each individual's educational needs. We work in small groups based on the children's ages as to place children together with similar developmental goals. We put a lot of our daily emphasis on reading, writing, math, science, geography and social studies. We find this works best by ́focusing on one main topic a day throughout the week.
Our child development teachers consistently teach the children good behavior, to respect one another and use nice words. We care for and support each child socially, emotionally and physically. We are constantly encouraging the children, getting at their level and having fun with them.
Health & Safety
The ratio in the preschool room is 1 teacher to 10 children. We care for children 3-4 years old. All of our quality staff members are fingerprinted and must pass a background check every 2 years. They are trained in first aid every 3 years and CPR every 2 years.
Our child development teachers are always available to help your child develop healthy toileting habits and other self-help skills during the course of the day. We follow strict guidelines and practice safe-sleep procedures .
Meals & Snacks
Today's Life provides a healthy morning snack, hot lunch and afternoon snack daily. We work with each Preschooler on their mealtime skills, including: eating by themselves, using a spoon, drinking from a cup without a lid and cleaning up after themselves.
Health and sanitation is very important to us. We maintain a clean environment for the children, which sometimes can be quite the job, as you well know. To achieve our high standard of cleanliness, we wash and scrub our toys and equipment numerous times throughout the day.
Communication
You will always know how the day went and what is going on in the room with our daily messages and your child's daily summary. We know that the details of your child's care are important to you. Beyond our daily parent/teacher communication we offer parent/teacher conferences twice a year to talk in-depth about your child's progress.
Enrichment Program
Our enrichment program is available for children on a daily basis. Click here to learn more.
Contact our preschool program center online or call 952-225-5254 to schedule a visit today! With locations in Eden Prairie and Brooklyn Park, we serve the entire Minneapolis area, including Chanhassen, Minnetonka, Bloomington, Shorewood, Shakopee, and Savage.