Childcare and Early Childhood Learning Center – Eden Prairie, MN
Today's Life Schools & Child Care offers early childhood learning and care for infants, toddlers, preschool, and pre-k aged children.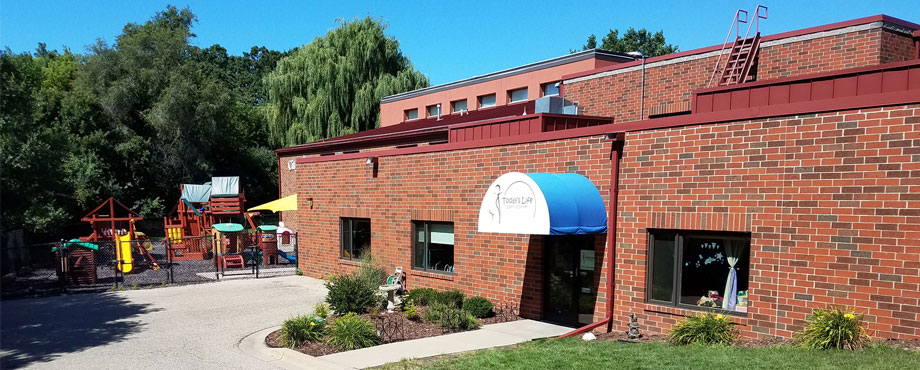 Childcare and Early Childhood Learning Center – Eden Prairie, MN
It is our mission to create and maintain an environment where each child is well cared for, safe, and treasured at our Eden Prairie, MN child care center.
Our program areas for infants, toddlers, preschool, and pre-k ages are structured so that development is supported, learning is nurtured, and children feel secure and comfortable with their caregivers. Our curriculum is based on solid early childhood development principles that give children the opportunities to grow intellectually, physically, socially, and emotionally. We are a child care provider that caters to each individual child and their specific needs throughout each milestone of their development.
We would love to meet you, so please contact us to schedule a visit at our Eden Prairie, Minnesota location. Choosing a child daycare for your little one is an important decision. We will make sure that all of your questions are answered, and we will show you how we partner with parents to help children thrive during the important first years of life.
Come visit our Eden Prairie child development center today! Click here or call us to schedule a visit!
Your child's early years are crucial for developing their social and cognitive skills. Enrolling your children in our daycare program has many benefits, as it is an exceptional venue for enhancing children's social and logical skills.
Our child care facility empowers children to feel comfortable and confident. In any social setting. This is something that will be incredibly crucial for their lives growing up, especially when they meet new people. Learning interpersonal communication skills at a young age will help develop their self-esteem, as well as make them have better communication skills.
The transition to kindergarten can be scary for some kids. But at Today's Life, our child care offers structured environments. Children who are enrolled often have an easier time transitioning. Many child cares already teach them fundamentals like counting numbers and learning the alphabet, so your children may even be more successful with the help of a child care.
Kids need playtime, and they will have plenty of that at our daycare. Children are given opportunities to meet other kids, so they may make friendships that are important for boosting their socialization and relationship-building skills. Most child cares have a structured routine outline for the kids, so they will have a sense of time management. This gives them something to look forward to every day.