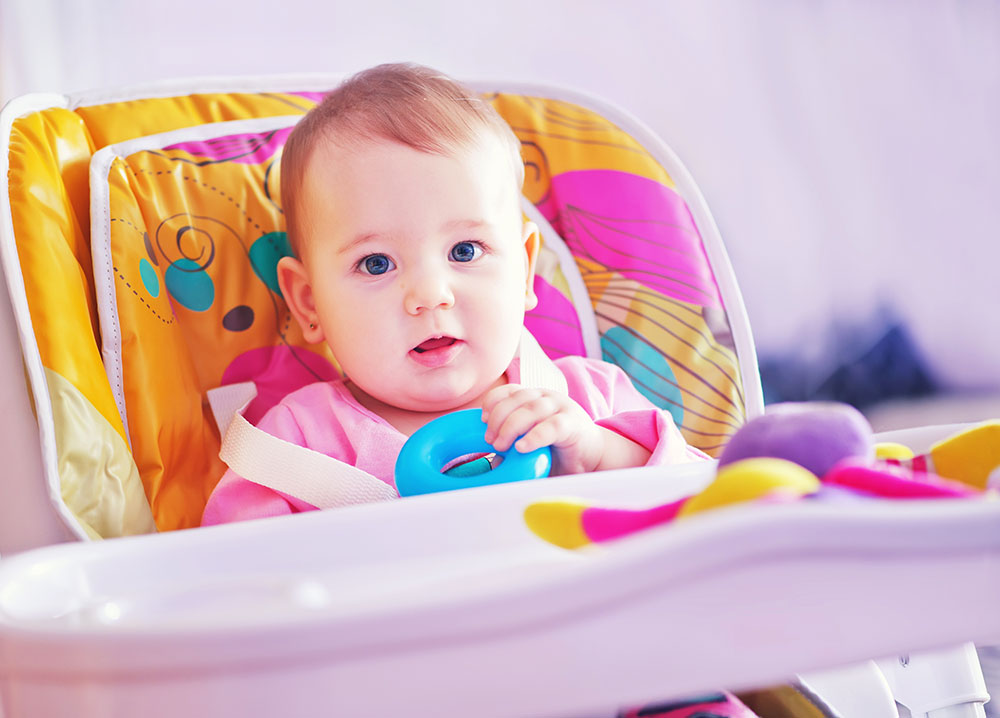 At Today's Life Schools & Child Care, we strive to provide a stimulating environment where each baby, newborn and infant is well cared for, safe, and treasured. We cater to each individual child and their specific needs throughout each milestone in their development.
Classrooms
As parents, we understand that you like to know what is going on with your child at all times, which is why at Today's Life Schools & Child Care, we follow a weekly schedule. Each week we have a different theme-based curriculum that includes daily circle time. This time is spent singing songs, displaying pictures, showing flashcards, and reading stories in order to help enhance your child's cognitive development. Some of the other activities that you can expect to find in our daily schedule include sign language, art projects, baby massages, daily sensory activities, and more!
For the safety of the children, we offer both non-mobile and mobile infant classrooms.
At Today's Life Schools & Child Care, we strive to help your child develop in all areas. To maintain our status as a trusted and reliable center for baby and newborn daycare, our classroom goals also include helping the infants:
Learn with their whole body and with all of their senses
Sustain natural curiosity and a desire to learn
Learn within the context of trusting relationships
Communicate what they know
Infant 1 Program Focus
We practice tummy time, rolling over, holding a bottle, sleeping in a crib, clapping, crawling, and sitting. We practice these skill in order to prepare your infant to move to our mobile infant room.
Infant 2 Program Focus
We practice walking, using sippy cups, eating table food, going without a morning nap, decreasing the use of the pacifier, and sleeping on a cot. These new skills prepare them for their transition into the toddler room.
Health and Safety
Our infant program is designed for children who are between the ages of six weeks and 16 months old. In this program, our professional caregivers will provide each baby with love, attention, and security in a safe and healthy environment. To maximize safety, the ratio in the infant rooms is one teacher to four infants.
All of our staff are well-trained and up-to-date on Sudden Unexpected Infant Death (SUID) and Abusive Head Trauma (AHT) classes before they even start working with the children and continue to renew the courses every year.
Because nap times are important for happy, healthy babies, we follow each baby's cues and parent instructions to make sure that each child receives adequate rest. We follow strict guidelines and practice safe-sleep procedures.
Health and sanitation is very important to us. We maintain a clean environment for the children, which sometimes can be quite the job, as you well know. To achieve our high standard of cleanliness, we wash and sanitize our toys and equipment numerous times throughout the day.
The procedures we follow for diapering focus on each baby's comfort and health, while also maintaining a sanitary area.
In order to protect the health of the other children in the classroom, we require each infant to receive a physical examination and current immunizations before enrollment.
Meals and Snacks
Until your baby is ready for regular table food, we follow your own diet plan using your food and bottles.
Communication
The right daycare for your newborn is paramount to their development and your peace of mind as parents. We know that the details of your baby's daycare are important to you. Along with adherence to your instructions and preferences, you will receive daily report about your baby's day. Beyond our daily parent/teacher communication, we offer parent/teacher conferences twice a year.
Come visit us today! Click here or call us at (952) 358-2020 for Eden Prairie or (763) 951-2032 for Brooklyn Park to schedule a visit today! With locations in Eden Prairie and Brooklyn Park, we serve the entire Minneapolis area.
How are infant care centers different from daycare centers?
Infant care centers are designed specifically to care for children under two years of age. The staff-to-child ratio is higher and the caregivers are trained to care for newborns and babies. The environment is more conducive to napping and sleeping because infants require more sleep than older children.
What are the benefits of your infant care center?
Your infant will have the opportunity to socialize with other children, learn new skills and develop their emotional and physical abilities. At Today's Life, our center offers a sense of stability and routine, and it will help them build strong attachments with our caregivers. We provide a safe, nurturing and intellectually stimulating environment for your child to learn, grow and bond with other babies.
How do I know if an infant care center is right for my child?
We recommend scheduling a tour and meeting our staff. We offer free tours, allowing you to witness first-hand how our staff interacts with the children and get a feel for our center's overall atmosphere. This is a great opportunity to ask questions about our policies and procedures, making it easier to determine whether our center is a good fit for your infant.
What are signs of a poorly run infant care center?
Some signs that a center is poorly run include dirty or unkempt children, staff who are not attentive to the needs of the children and a lack of structure or routine. Poorly run centers can also be chaotic and loud. If you have any concerns, we recommend touring the center and getting to know the staff before enrolling your child.
What are signs of a well-run infant care center?
Signs of a well-run infant care center include children who are clean and well-cared for, staff who are attentive and responsive to the needs of the children and a structured daily routine. Well run centers are typically calm and quiet.
How much do your services cost?
Today's Life service costs vary on account of age groups and attendance. Please reach out to us for specific rates regarding your situation.
What are your qualifications?
Today's Life staff boasts exemplary qualifications. Qualifications for our staff is based on a wide range of criteria defined by state rules from Child Development certificates to Bachelor's degrees and hands-on experience.
What are your infant care policies?
Parents are required to provide personalized plans we follow to ensure your child has the care you desired. Table food, diapers and wipes are provided by the center. All infants' personal items must be labeled.
Do you have any promotions or discounts?
We offer promotions on enrollment fees on occasion and do offer a 10% and 5% discount on sibling enrollment at our centers.
What forms of payment do you accept?
Today's Life accepts a wide-variety of payment. We currently accept checks, debit cards and major credit cards except American Express.
Do you have liability insurance?
Today's Life does carry general and liability insurance.
Do you provide transportation?
Today's Life does not provide any type of transportation to our children. All field trips are in-house.
What is your philosophy on infant care?
Today's Life strives to provide the best quality care and learning environment to each infant to promote healthy growth.
What is the ratio for caregivers and infants?
Our ratios are 4:1 child to adult caregivers.