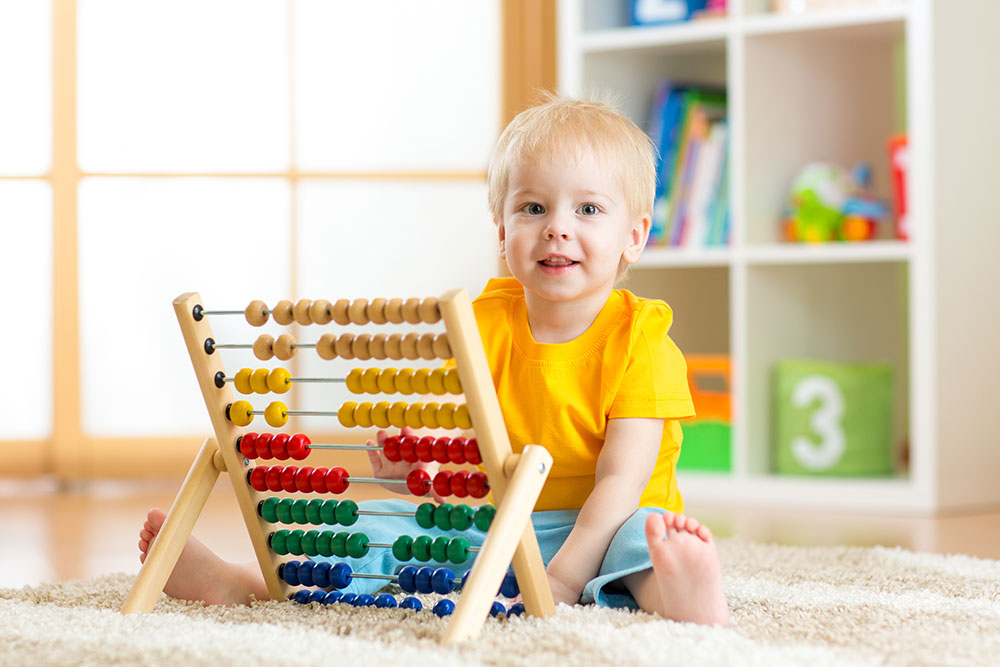 At Today's Life Schools & Child Care, we strive to provide a stimulating environment where each child is well cared for, safe and treasured. We cater to each individual child and their specific needs throughout each milestone in their development.
Classroom
Our classroom is designed for toddlers, ages 16 months to 33 months, to explore , play, learn and utilize all of their senses. Our environment is staged with distinct centers and comfortable spaces for both individual and group play. Toys for every developmental level are readily available in each area.
Our structured schedule allows children with the comfort of knowing what to always expect from a day at school. We do a daily group time where the children learn new information and practice colors, numbers, letters and shapes. During this time of academic learning, children are also practicing when to sit quietly, listen to the teacher, take turns and have patience.
Each toddler's emerging communication abilities allow him/her to interact with others and make his/her needs known. We continue to teach sign language and encourage parents to use it at home. Language experiences for toddlers are rich in play and imagination. We read stories, talk, play games and make music together. Our Spanish language program exposes each child to the sounds and vocabulary of a second language and lays the foundation for language learning later on. Toddlers need to move their bodies, and they love to dance and sing. Walking, running and climbing on our outdoor and indoor play areas are a few of their favorite activities.
To encourage each toddler's physical, mental and social development, we do many different activities under these categories: sensory, dramatic play, art, dancing and large/small motor. We work on potty training, independence and self-help skills. Our teachers are constantly at the children's level and engaging with them. We are always there to lovingly support each child and acknowledge his or her milestones.
Health & Safety
The ratio in the toddler room is 1 teacher to 7 toddlers . All of our staff are well-trained and up to date on Sudden Unexpected Infant Death (SUID) and Abusive Head Trauma (AHT) classes before they even start working with the children and continue to renew the courses yearly. We follow strict guidelines and practice safe-sleep procedure. Our teachers are always available to help your child develop healthy toileting habits while potty training and other self-help skills during the course of the day.
Health and sanitation is very important to us. We maintain a clean environment for the children, which sometimes can be quite the job, as you well know. To achieve our high standard of cleanliness, we wash and scrub our toys and equipment numerous times throughout the day.
Meals & Snacks
Today's Life provides a healthy morning snack, hot lunch and afternoon snack daily. We work with each toddler on their mealtime skills, including: eating by themselves, using a spoon, drinking from a cup without a lid and cleaning up after themselves.
Communication
You will always know how the day went and what is going on in the room with our daily messages and your child's daily summary. We know that the details of your child's care are important to you. Beyond our daily parent/teacher communication we offer parent/teacher conferences twice a year to talk in-depth about your child's progress.
Enrichment Program
Our enrichment program is available for children on a daily basis. Click here to learn more.
Come visit us today! Contact our toddler care & education center online or call 952-225-5254 to schedule a visit! With locations in Eden Prairie and Brooklyn Park, we serve the entire Minneapolis area, including (but not limited to) Chanhassen, Minnetonka, Bloomington, Shorewood, Shakopee, and Savage.