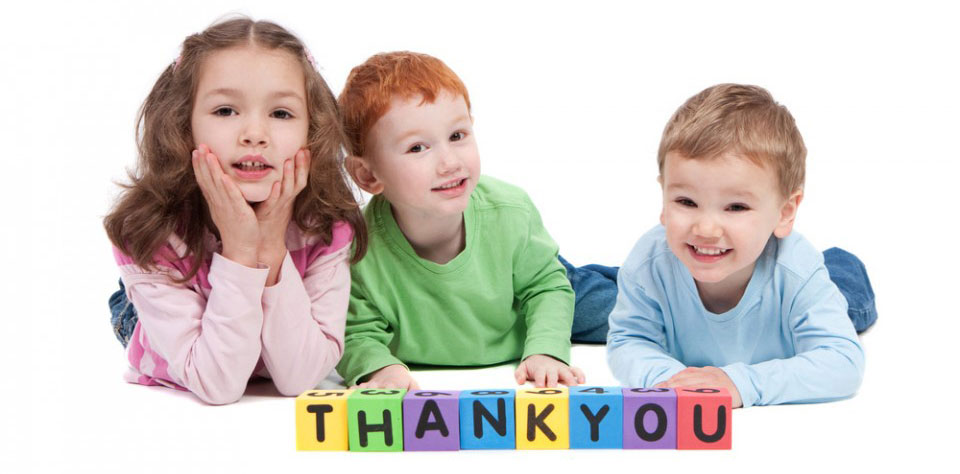 We are very happy
We are very happy with the care our son has received at Today's Life in Brooklyn Park. The center is beautiful and feels more like a well-kept home than a school. The staff is very friendly, caring and it is clear that the kids truly enjoy spending their days learning and growing here. We recently moved and after analyzing/touring 13 different daycare centers much closer to our new house, there wasn't one that came close to the care, curriculum and activities so we are choosing to drive a little bit further to stay with Today's Life. We could not be more happy with Today's Life and highly recommend it to families looking for child care!
Lundell Family
Today's Life in Brooklyn Park is simply the best!
I've toured a lot of childcare centers and Today's Life in Brooklyn Park is simply the best! The center is beautiful! Each classroom has thoughtfully arranged educational and developmentally appropriate toys/play areas designed to encourage imaginative play AND all are also accommodating to a wide range of development. Infant rooms are the best I've seen. An indoor playground! Knowledgeable teachers that truly care about all the kids. My kids' days are filled with lots of fun activities and they are learning so much. Soccer, Spanish and lots of enriched entertainment programs. They love going to school!
I have never felt at such ease, dropping them off here everyday knowing they are so well cared for! Very happy with Today's Life. Hani A. Thank you much
Hani A.
Very much appreciate Today's life!
Our son has been going to Today's life since he was six months old. He has a great relationship with each of his main teachers and we appreciate the interest they take in his well being and learning!! He has learned many things from the toddler curriculum already and we are always surprised at what he is absorbing from their teaching, even some Spanish. He especially loves their outdoor area! The Director and Assistant Director are almost always in the classrooms to help out and the teachers do regular check-ins/conferences, which are great. Very much appreciate Today's life!
Amber B.
I immediately knew Today's Life was the place for us!
I met the director for a tour when I was pregnant and I immediately knew Today's Life was the place for us! The clean, bright and organized environment is very welcoming. Their passion for kids is evident – everyday my 16 month old daughter is greeted with a smile and a wave from every staff member. They have helped her reach many milestones such as learning sign language, using utensils, eliminating the pacifier, AND drinking out of an open cup! They make sure to spend time outside and they have many fun activities throughout the year. I am very happy to be a part of the Today's Life family!
Stephanie KL.
We absolutely love this daycare.
The teachers/staff/owners are fantastic.  Our daughter loves coming each day.  The staff is very respectful and accommodating of kids/parents and their needs.  Not to mention they have the best playground out of any daycare in Eden Prairie-they also have an indoor play area for rainy/cold days.  The variety of things the kids get to do is great.  This daycare came highly recommended from our neighbors and we are so glad our daughter attends this school.  I would not consider bringing her to any other daycare. Truly the best!
Brad KN.
The kids are well taken care of.
Our two children have been attending Today's Life daycare and we could not be happier! Our three year old son has learned so much in the past seven months. I highly recommend Today's Life!
Kristi T.
We couldn't be more happy with Today's Life!
Our son GG loves his school, his teachers, his classmates and learns so much. They do a lot of creative arts and crafts, he brings them home and he is very proud. He looks forward going to school and gets bummed when it's Saturday.
He is learning to speak, share and play nicely with others.
Jessica H.
Our children are well prepared for kindergarten.
Both of my children went to Today's Life Learning Center from the age of 3 – 4 months all the way through a week before starting Kindergarten. They were both very well prepared for Kindergarten (reading, writing, math and social skills!) and had no problem a djusting to the change. My daughter excelled in math and my son happened to excel with reading. It was a great mix of learning and fun (there are special summer fun activities) which resulted in almost a daily struggle to get them to want to come home at t he end of the day. Tamara and Libby both genuinely care about the kids and it shows. They do a wonderful job at Today's Life.
Jennifer Schultz
Home away from home.
Our two children have been at Today's Life since they were both 3 months old. Our son is currently in first grade Spanish Immersion and our daughter will be attending Spanish Immersion Kindergarten this Fall . We feel Today's Life did such a wonderful job of preparing our children for Kindergarten and beyond. Our children learned shapes and colors, letter and number recognition, counting, fine motor skills and reading preparedness. Learning these fundamenta l skills helped to give them confidence and allowed them to focus on learning a new language without feeling overwhelmed. We are confident that our children have the social and academic skills needed to succeed.
It has been a pleasure working with every one at Today's Life and we will be sad to leave when our daughter goes to Kindergarten. Today's Life has been the 'home away from home' for our children.
The Cornell Family
Thank you, Thank you, Thank you.
Our boys each started with Today's Life child care when they were 3 months old. They absolutely love it there. Most days Landon cries when it's time to leave! Thank you for providing awesome care for our children and making us so happy we found you.
Jessie M.
Thankful for Today's Life!
Today's life childcare is a unique place to bring your child to learn, grow, bond and be cared for like family! We have been there almost a year and a half, but wish we had found them sooner!
Vanessa N.
Great Staff and Great Place.
Bravo! My daughter had hard time with our previous provider. From day one, she loved Today's Life. She still loves being and going there. Thanks guys!
Haida D.
Two of our children attended Today's Life.
Our daughter attended for several years until she began Kindergarten in Eden Prairie. She was very well prepared and had no problems with adjusting. Our son went to Today's Life too as a very young baby and was well cared for and loved. The owners are extremely helpful and are regularly on site to answer any questions.
BJ G.
Like a home away from home for our little girl.
She has been going to school at Today's Life for over a year now and it is really a family centric environment that has a great curriculum and excellent teachers and staff. The management is just wonderful and listens to all feedback and takes appropriate actions to ensure that the environment remains nurturing and warm. We would highly recommend anyone to this school! If you are searching for a place for your kids – one visit to Today's Life will definitely tell you where they need to be!
Danna M.
I highly recommend Today's Life!
We've had an incredibly positive experience at Today's Life. Both of my children have been attending since they were 3 months old. Today's Life has a wonderful curriculum and my children are learning so much everyday. The staff is great – very loving and caring; and the facility is always clean. The owners are invested in keeping the center well run and they are responsive to any concerns brought to their attention.
Aubrey C.
We couldn't be happier with the care our child receives!
Within the first few weeks of being there we saw so much progress in our son's learning. He loves going to school everyday! The teachers and staff are so great and care for each child like they are their own. We know that he is in great hands every day we drop him off!! I would recommend Today's Life to anyone!
Allison L.
The facilities are top notch!
Our family could not be more happy with our experience at Today's Life. The daily lesson plans have stimulated and enriched our children's minds to the point of amazement in what they know. And last but definitely not least, the staff is truly amazing. The owners are fully invested in the day to day operations (highly visible and very personable).
The care staff is absolutely full of energy and love … I don't know how they do it every day but they are always smiling, happy and so patient with all the kids. Having a household with both parents working, it is so comforting to know are kids are receiving such wonderful care.
Thank you Today's Life!
Doug V.
Great mix of learning and fun!
Today's Life has been a wonderful place for our family. Our son Max entered kindergarten with great social and academic skills. Our daughter Trudy will be starting kindergarten in the fall and we feel she is so well prepared thanks to the education and c are she has received at Today's Life. We appreciate the fun and age – appropriate learning that is part of the curriculum. Max was a big fan of "Letter Munchers" each week and Trudy loves learning her sounds and letters with "Jolly Jingles". They have dev eloped great social skills, practical life skills, kindergarten readiness, and early reading preparation, all in a fun and active environment. I love that active play is a big part of each day and music and Spanish have been highlights for our children as well.
Acevedo Family
Come visit us today! Click here or call us to schedule a visit!