Gingerbread House Tips for Kids – TODAY.com
Of all the favorite kitchen-crafty holiday projects, decorating a gingerbread house is second only to baking (and eating!) Christmas cookies. But skip the same old red and green gumdrops this year and check out these adorable (and original) gingerbread house tips. Holiday cheer? We think so!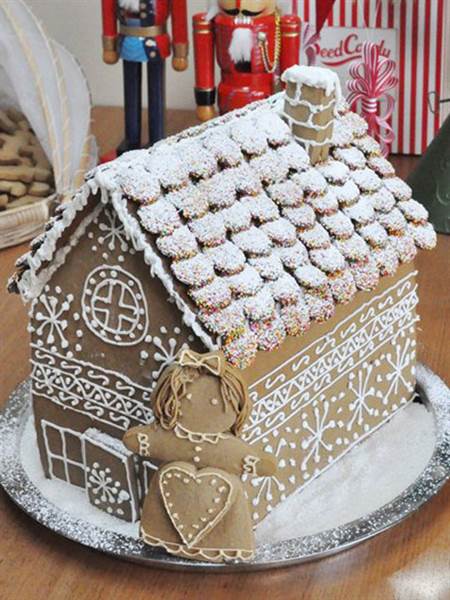 Minimalist Decorating
Tania McCartney
Forget covering your gingerbread house in mounds of candy. Instead, add elegant details with white icing, like in this creation from blogger Tania McCartney. Indulge your kiddo's sweet tooth with chocolate nonpareils as adorable roof tiles and dust them with a blanket of sugar snow.
Get the how-to: Tania McCartney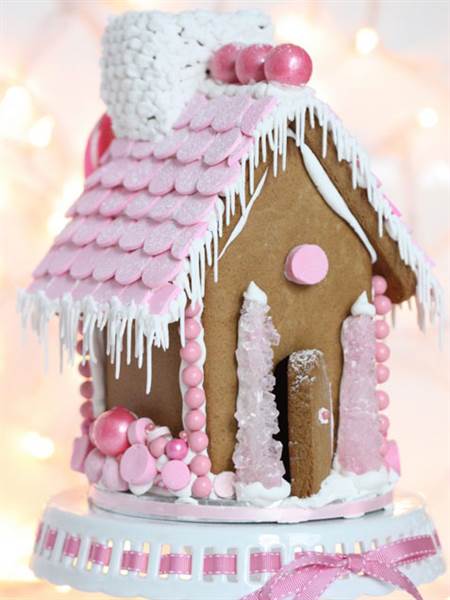 Think Pink
Sweetopia
Our favorite new gingerbread house tip: Use candy in shades of the same color, like this pinkalicious palace from Marian at Sweetopia. She also offers a how-to video and a free printable gingerbread house template to make your project go more smoothly.
Get the how-to:Sweetopia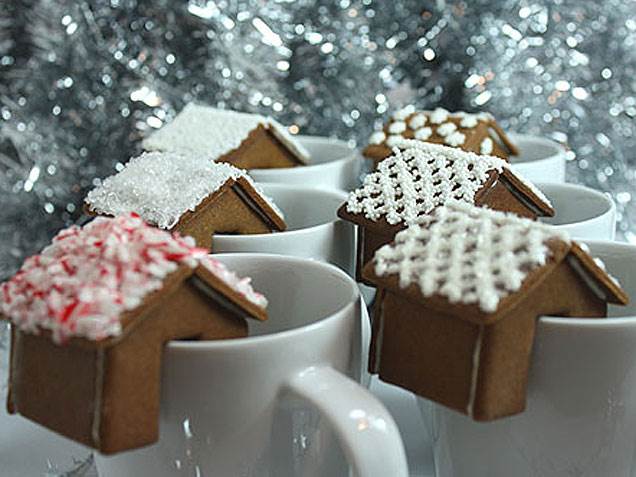 Cocoa Cottages
Not Martha
Instead of making one big gingerbread house as a family, why not let each kid make his own mini house to perch on a mug of hot cocoa, like these cuties from Not Martha? Keep the decorating simple—and just on the roof —with crushed candy canes, sprinkles and sanding sugar.
Get the how-to: Not Martha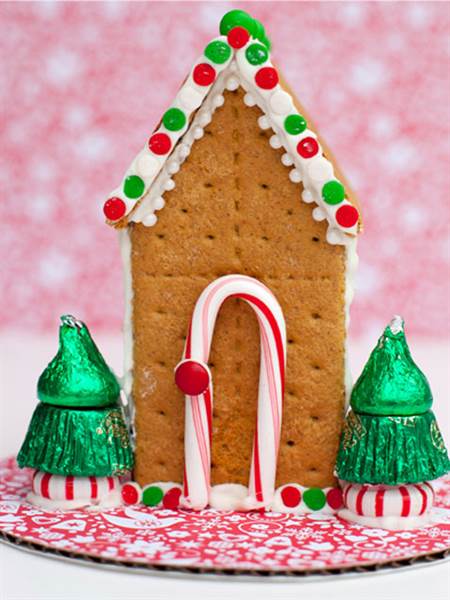 Graham Cracker Classic
One Charming Party
Attempting a decorating party? One Charming Party suggests pre-making the houses with graham crackers instead of gingerbread to save time, and using melted brown sugar as a super-strong edible glue. This way kids can get decorating right away.
Advent Calendar
Gingerbread Snowflakes
Counting down to Christmas is extra sweet when you get to pluck a tiny sugar cookie marked with each date off the roof of a cute gingerbread house advent calendar, like this one from Pam at Gingerbread Snowflakes. Feling extra crafty? Bake sugar cookies in the shapes of hearts and people and use to decorate the rest of the house.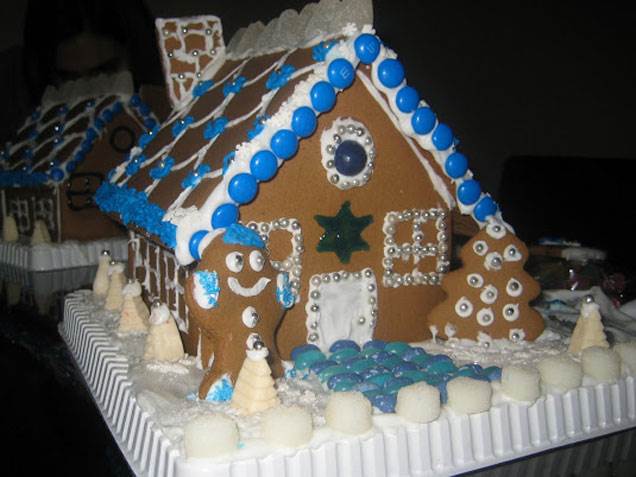 Hanukkah House
Little Bits and Blogs
Sari of Little Bits and Blogs used blue, white and silver candy and icing to make a Hanukkah-themed gingerbread house. We love the little frosting yarmulke on the gingerbread man!
See more: Little Bits and Blogs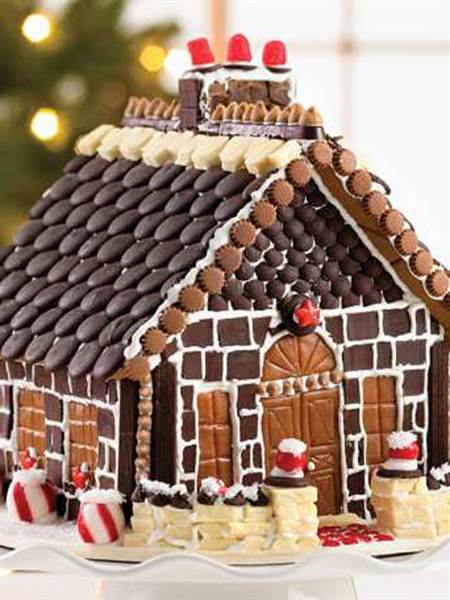 Chocolate Lover's Haven
King Arthur Flour
Cover a gingerbread house in chocolate, chocolate and more chocolate! Dark squares make perfect bricks while the roof is well-shingled in chocolate drops in this luscious creation from King Arthur Flour. Just keep it cool so all that chocolate doesn't melt.
See more: King Arthur Flour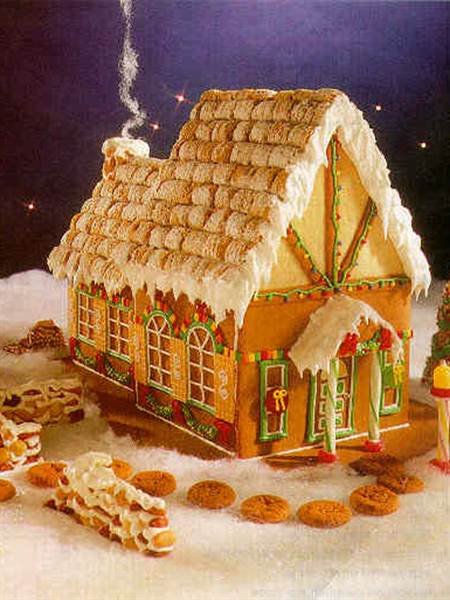 Fairy Tale Cottage
Sugar Craft
Shredded wheat makes a perfect thatched roof on this quaint cottage from Sugarcraft. Sugar wafer shutters, gingersnap stepping stones and ice cream cone trees complete the fairy-tale scene.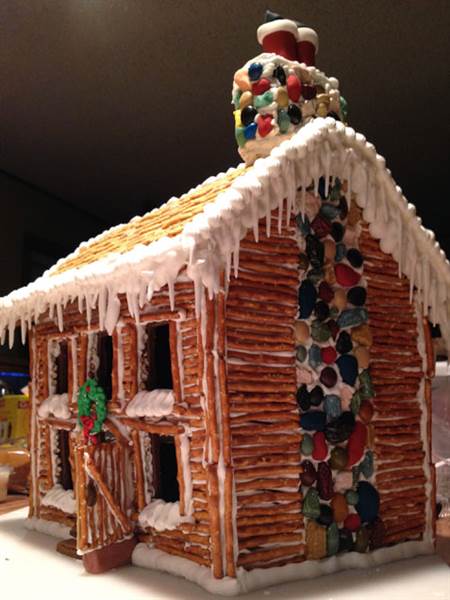 Pioneer Log Cabin
No Me Made
Pretzel sticks give this log cabin from Kim at Cakes and Cookies an appropriately rustic vibe. A chocolate-rock (or jelly bean) chimney completes the look.
See more: No Me Made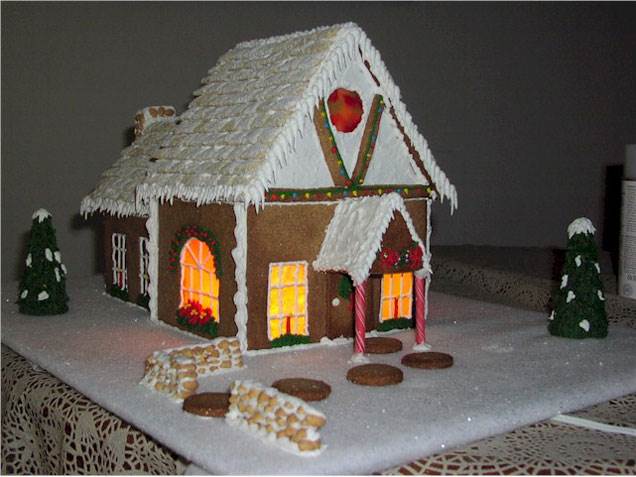 Lighten Up
Gingerbread House Haven
Ever wondered how to get the perfect warm and cozy glow in your gingerbread house? Gingerbread House Heaven reveals the secret: windows made from melted butterscotch candies! Just crush the candies, place in the window holes of your cooled gingerbread wall, and bake. LED or Christmas lights inside your house complete the illuminated effect; just figure out where you'll place them before it's constructed. Yes, this one takes a little more effort, but it's worth it!
Get the how-to: Gingerbread House Haven
For More Info Visit: https://www.today.com/parents/gingerbread-house-tips-kids-I551492